Do you know that Mate 20 series has a variety of screen capture methods, in addition to screenshots through the phone keys, you can also take screenshots through the knuckles. let's learn together!
First, we have to turn on the smart screenshot switch.
Open Settings - Smart assistance - Motion control - Take screenshot - Smart screenshot, turn on the Smart screenshot switch.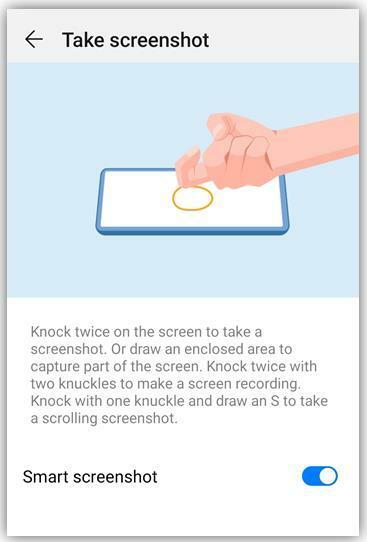 1. Full screenshot:
Use a single-finger joint to double-tap the screen continuously and quickly to take a full screen shot.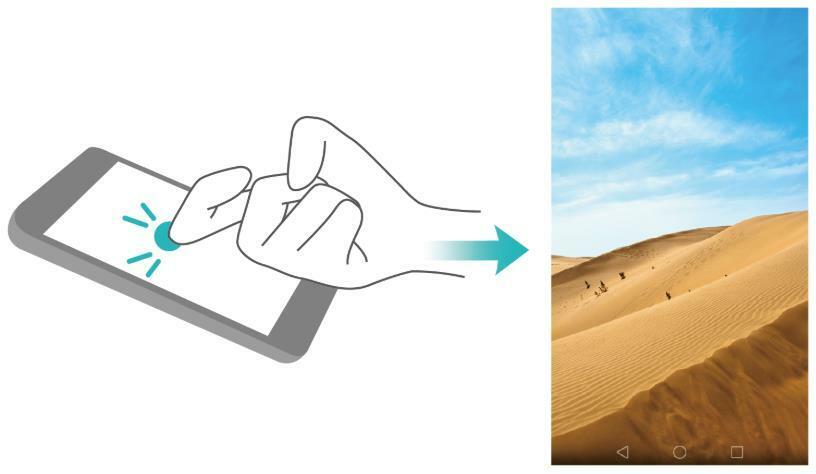 2. Scrolling screenshot :
Tap the screen with a single-finger joint and then press and hold the letter S. The screen will automatically scroll down. Touch the screen with your finger to stop scrolling and complete the screenshot.
3. Partial screenshot:
Knock the screen firmly with your knuckle. Drag your knuckle around the area you want to capture, and then return to the starting point. Your selection is displayed on screen, the area inside the blue line will be captured. You can also select the screenshot box at the top of the screen for different screenshot shapes. Touch the icon save to save the screenshot.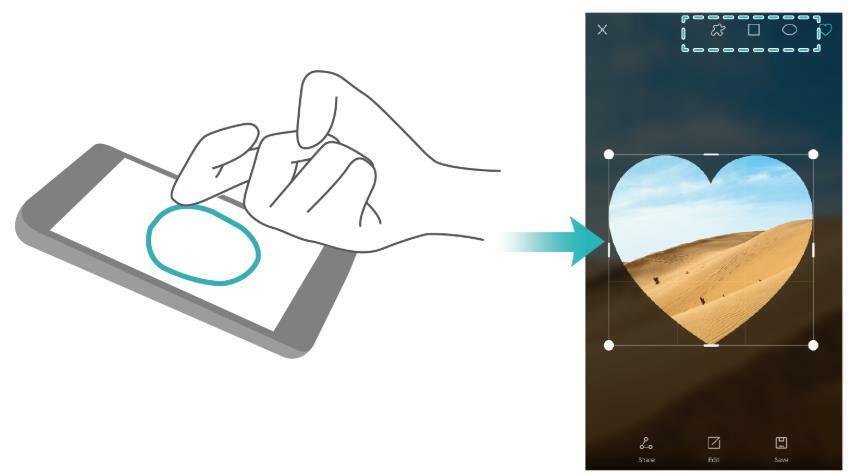 The knuckles can be used not only for screen captures, but also for screen recording. Use the two-finger joints and quickly and continuously double-click the screen, then select to enable or disable the microphone recording environment sound, click [Start Recording] to start recording, click the [End] button in the upper left corner of the screen to end the recording.