The coming weeks we'll feature the Huawei Spark A Renaissance Photo Competition winners on the community. The previous featured winner was
Giulia Zechini
. Next up: Kirsty Heath also known as
@nerdykirst
.
Tell us something about yourself
"My name is Kirsty, I'm from Stoke on Trent in the UK. I love my garden, it brings me peace, I'm in it every chance I get."
Show us your winning photo!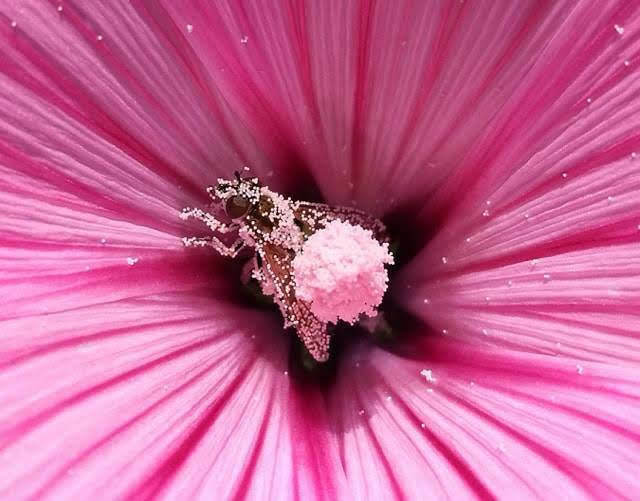 Do you have any experience with photography
"I have no experience in photography even though I love taking pictures."
Did you give your picture a title?
"Don't know what to call it, I'm not in the habit of naming my pics.... Maybe.... Smothered in pink. Lol."
Sounds good
Can you tell us a little bit about the picture?
"It was a spur of the moment shot in my garden in the summer. I was picking flowers to feed my tortoise and noticed this little guy struggling to get out of the lavatera because he was smothered in pollen so I just quickly grabbed my Huawei P9 and shot it on auto, pretty chuffed with the result.
"
Thanks Kirsty!
Follow Kirsty
on Instagram
. Don't forget to give this article a thumbs up if you like it! Want to share your smartphone photography on the community? Take a look at our
photography section
. - We have an
autumn photography challenge
going on right now!