Hey All,
I've had the Huawei Watch GT for a few days now and It's great.
It's my first smart watch and I've been holding off getting one for so long until recently.
I've checked the FAQ and was not able to find a topic on this already but, will the Huawei Watch GT ever be able to allow replying to texts/whatsapps in a future update?
Being able to view texts is great, but I'd love the ability to be able to reply on the go!
Besides the double notification bug (which has already been addressed) I'm really pleased with it!
I've yet to try out the sleep monitoring.
Thanks,
Best answer by Jmoon 11 March 2019, 08:07

Oh wow, I have just figured out how to add third party app notifications. This watch had become A LOT more useful!Could you kindly please share a few more information on how was that achieved? Software update? 3rd party app? Health app settings?

Cheers
Hi @Stardustious


You can add these from the Health App. Go into the Watch GT settings, then notifications and you will see a list of apps you can toggle on/ off (see below).
Oh! thanks a million for the prompt reply. I am holding of from many updates as I am kind afraid in case something goes bad, due to my "fear" of updating.. I can see on some youtubers that the icon(s) of the app(s) appear as well, while on others don't.. Can you show an example pic of a notification, from any 3rd party app?
Go for the updates. Some good new features/ functionality, such as the third party notification icons below. I get app specific icons for most notifications now.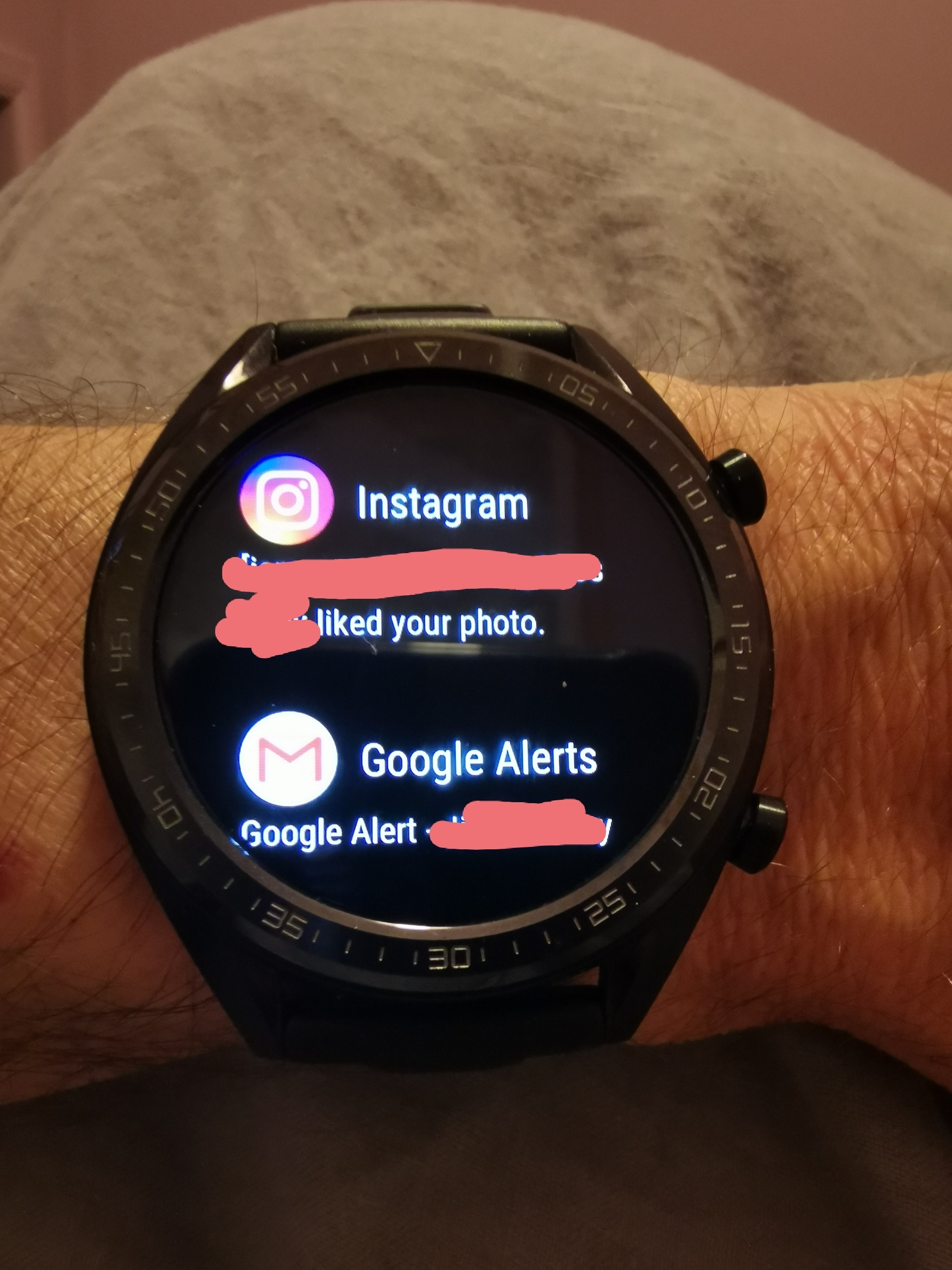 View original