Earlier this year I found myself with a bit of a dilemma, I was about to embark on a 3 day wild-camping photography trip to the Isle of Skye in Scotland and I was planning my route, what sights I was going to visit and what gear I was going to take with me when something caught my eye which could potentially change my whole trip. Huawei's Co. Chief Executive Officer, Richard Yu, went on stage at a special event in Paris to unveil the P20 Pro and when I heard him announce the new triple-camera setup my interest immediately peaked – this phone would be amazing for my trip. A 40mp camera with lossless zoom which was capable of taking detailed photos in low light? I had to have it. The dilemma was: do I use money I'd saved for my trip to pay off my contract and upgrade now or wait until I return and get the phone in a few months? Well, I probably wouldn't be here in this community now if I hadn't picked the first option.
I pre-ordered the phone and upgraded a few weeks before my trip and boy am I glad that I did. It sounds ridiculous to say that having this phone with me made the trip even more special but it really did. I've always been a keen photographer and I do use a dedicated DSLR for my more serious shots but I've always been a fan of smartphone photography, particularly those phones that try to push the boundaries of what a phone can do. Years ago when my colleagues where all upgrading to iPhones or Samsungs I opted for the Nokia Lumia 1020. Sure it had an awful operating system, it was heavy and clunky and it lacked the app support that its rivals had but what it lacked in style and grace it more than made up for with its camera: a 41MP beast with a dedicated Xenon flash. Having the convenience of a good camera with me in my pocket is something that really appeals to me and for a long time after retiring my Lumia I found that although I was enjoying the experience of mobile phones more when I moved to the Android OS, I was never quite as happy with the photos I could take. That is until the P20 Pro.
Moving forward a few weeks and I had just set off on my trip. I was to spend 3 days driving through western Scotland and around the Isle of Skye and at night I would find locations with good scenery where I could put up my tent and hopefully capture photos of stars in the sky with mountains in the foreground, this was something which had been on my bucket list for quite some time. It didn't take long before I truly was wowed by this phone. One of the first sights I had planned to stop at was a place called Buachaille Etive Mòr in the Scottish Highlands; it's an absolutely stunning mountain with a series of rivers and small waterfalls surrounding it which is a haven for photographers. It was here where I took some of the best photos I have ever taken with a smartphone and honestly I was so surprised and pleased with the results I just put my DSLR away and kept on snapping with the phone. As good as Richard Yu made this phone sound in Paris the thing which excited me most was reading afterwards about the Light Painting mode (which yes, I know appeared in earlier Huawei phones), if you've read
my blog on Light Painting
you'll know why this quickly became my favourite feature. Using a tripod and this camera mode I was able to capture these photos: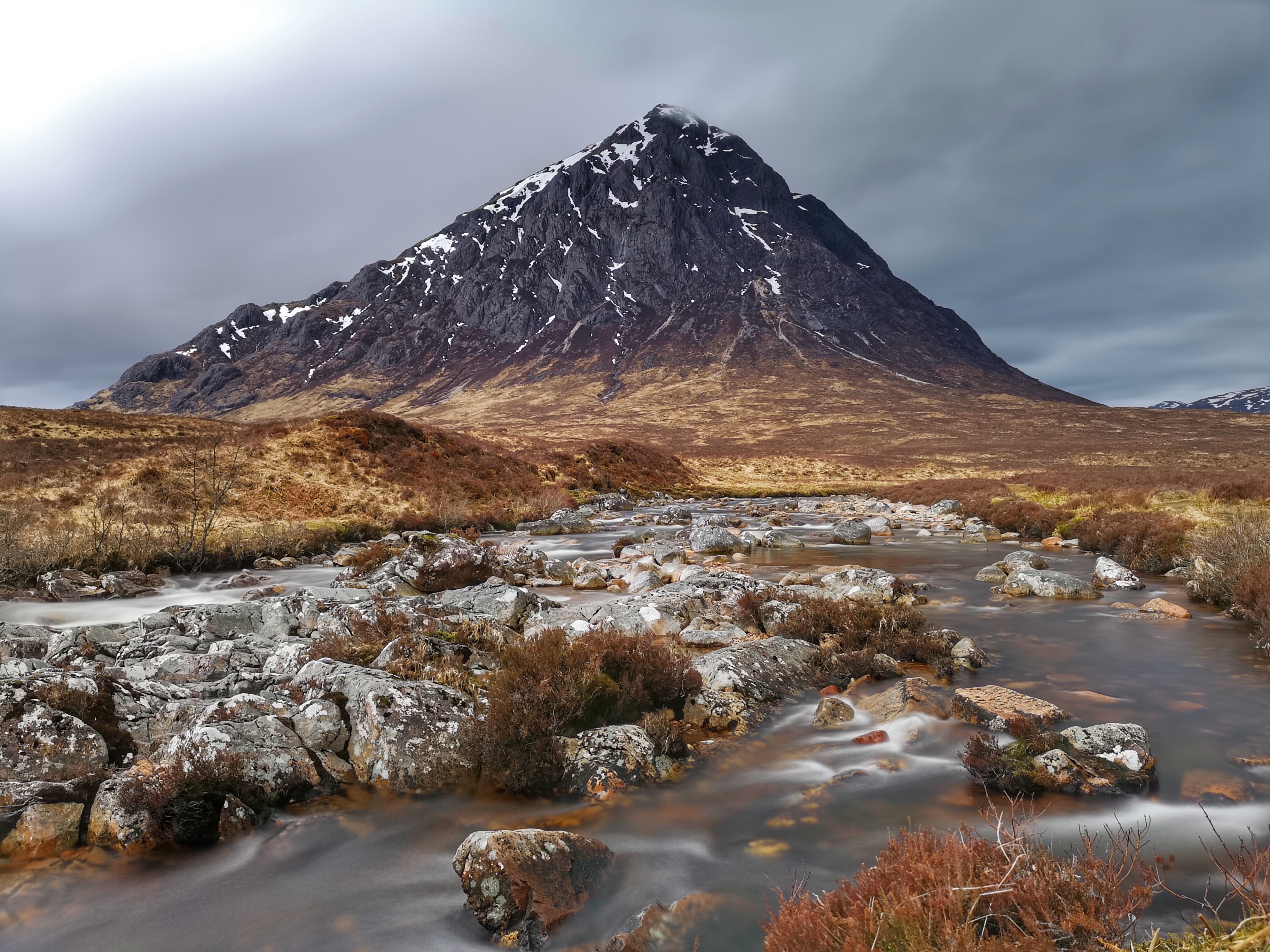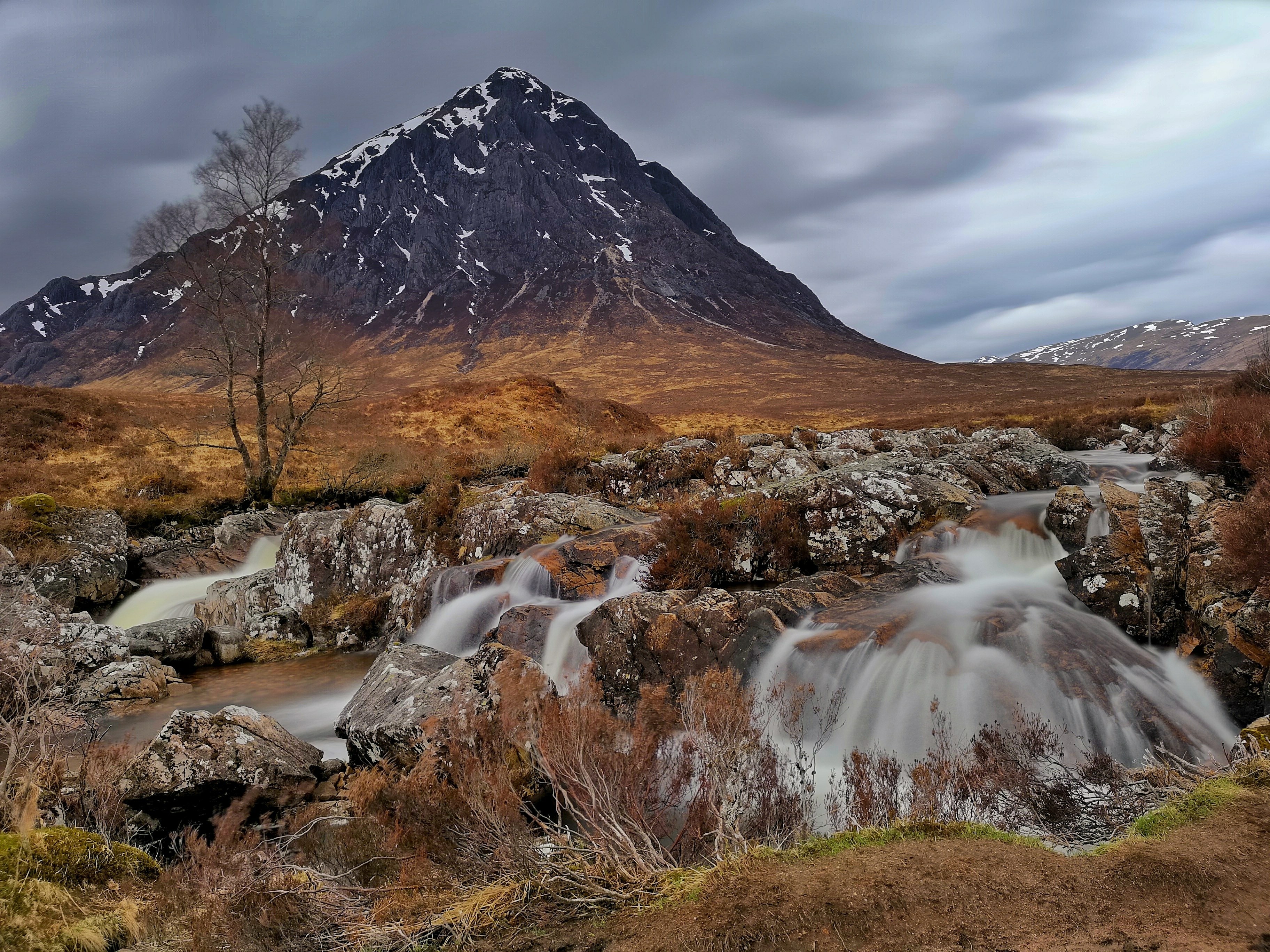 I'm not going to claim these are amazing photos, but it certainly is amazing that a smartphone can capture them. These are taken directly on the P20 Pro, there are no filters involved and they have not been edited post-production.
Later that day I arrived on the Isle of Skye and headed for another destination I'd pinpointed to take some photos at, Neist Point Lighthouse. Some of my favourite photographers have taken some really inspiring photos here and I wanted to try and replicate those shots but sadly the weather had other ideas and I wasn't quite able to capture what I had hoped but it did give me the option to have a little play with another of the P20 Pro's standout features, the lossless zoom. Positioning the phone again on a tripod I took several shots of the lighthouse at different levels of zoom to really test the quality and I was pleasantly surprised by the results. Sure this isn't a new feature for mobile phones but I've never used a phone with a 3x optical zoom that also performs very well at 5x.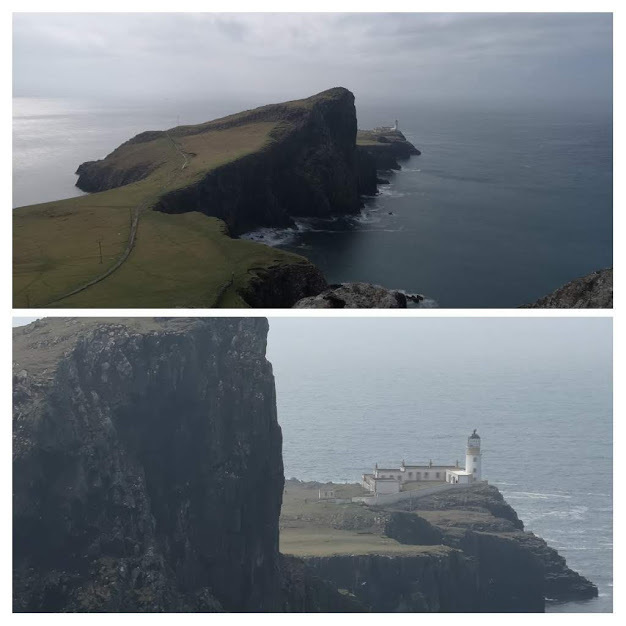 At this point in the story it would give me no greater pleasure than to say that I was able to tick this trip off my bucket list after capturing the night shots I had dreamed of but sadly Neist Point wasn't the only thing ruined by the weather, over the course of 3 nights camping on that Isle I didn't have a single night sky that wasn't completely washed out with clouds. I returned with somewhat mixed feelings, I was able to capture some fantastic photos during the day but I didn't have any luck at all at night and I really wanted to give the Night Mode in the P20 Pro a damn good test. Who knows, I might get the opportunity to go back again one day – one thing I do know for sure however is if I do I'll be taking a Huawei phone with me. Mr Yu, thank you for making my trip a memorable one.