Huawei has just finished presenting their results for the first half of 2019, posting some impressive numbers despite current US sanctions. While it was widely expected the company would see a decrease or slowdown in growth, the current situation barely affected the company, with only some effects felt during Q2 of this year.
The presentation can be watched below:
Keep in mind the following numbers are for the first half of 2019:
Total revenue of 401.3 billion yuan [roughtly 52 billion euro], 23.2% Year-on-year growth, net profit margin of 8.7%, divided by the following categories:
220.8 bn for Consumer business (55%)
146.5 bn for carrier business
31.6 bn for enterprise business
2.4 bn for "other"
For Huawei's Consumer business, which covers smartphones, laptops, wereables and other consumer accessories, the company enjoyed a growth of 24%, compared to the same period last year, shipping some 118 million smartphones (including its subsidiary Honor). At the current rate, the company could close the year with nearly 240 million smartphones shipped, close to the 260 million analysts expect. Tablets saw a growth of 10%, laptop shipments multiplied by 3 and wereables by 2. The company now claims over 500 million users and over 800K+ developers on its ecosystem.
In China, Huawei managed to increase shipments by 30%, crushing the competition, capturing close to 40% market-share, according to Canalys. Huawei expects to capture close to half of the Chinese market to complement for the decrease/potential decrease in sales outside of its home-market. This is at the expense of competitors, who are desperately seeking growth outside of their country, some more or less succeeding (see Xiaomi on European market), at the expense of more traditional companies such as Apple & Samsung.
On 5G and their carrier business, the company reported 50 5G contracts, with 150K+ base stations shipped and half of these contracts in Europe. Monaco is the first state (city) to be fully covered by Huawei's 5G. Huawei's 5G equipment is used by most carriers at some stage on the network, such as antennas, etc.
The company also expects to invest some 120 billion yuan [15 billion euro] in research & development this year, further cementing its position on different markets.
We've covered in more or less detail the rest of the conference (mainly questions) in this specific
Twitter thread
.
Some of the questions asked cover the current state of the company and the many gaps in its supply lines, which Huawei claims are slowy getting patched, starting by the carrier division, then moving on to the consumer. Sanctions mostly impacted servers, consumer devices. Both during the Q&A session and in past interviews, Huawei compares their troubles to patching a "bullet-riddled airplane", the goal being survival & growth, while balancing their resources.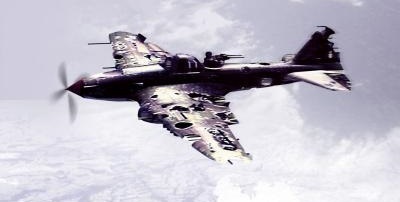 Mr. Liang Hua, chairman of Huawei and the main speaker in this conference, specified HongMeng OS was indeed intended for IoT and industry, although could be adapted for smartphones if need be. The company would rather remain with Android instead of moving to its own OS.
There were a few other questions asked, but I believe they are mostly covered by previous comments above.
The Huawei press release is
available here
.