Last November an envelope turned up, I get a call at work from my wife Katy all excited about it, I asked her to open it as couldn't wait till I got home and to my shock, I had got into the London Marathon at the first time of trying! Gulp, now I have to run a Marathon, and arguably one of the most famous ones in the world, so def something to tick of the bucket list and a great new year's resolution!
Have you set any new year's resolutions? Share them in this topic for a chance to win a Band 3 Pro and a Band 3e!
The kind people at Huawei were able to help with letting me borrow the Watch GT to aid with my training plan, I am also using Joe Wicks Lean in 15 to aid with getting fit as like a lot of us, I have def enjoyed the Christmas period, sooooooo much cheese. ;)
My story
2018 was an interesting year for myself. Having been an ok runner, never taking it to seriously, I would try and do the Great South Run most years, as it's a lovely 10-mile route around my hometown of Portsmouth. The run goes through the Historic Dockyard which is always special.
2018 I had Open Later Jet surgery on my left should, this also included a bone graft and 2 screws being put into my shoulder for added stabilization, this led to me being off work for nearly 4 months sat on a couch not being able to do very much and probably comfort eating more than I should.
May 2018, I have a lot of friends who run and that are part of run clubs (not for me) who try every year to enter the London Marathon through the ballot process, I entered the ballot thinking not much of it as my friends had been trying to get in for the last 5-6 years.
Fast forward to June 2018 and my wife and I had an amazing trip planned to New Zealand, some of the photos from that I used in my
first blog
for the community, I had managed to get an infection in my lower leg which again was a bit of a setback and ended in some debriding having to be done on my calf, but I'm stubborn and by the end of the 3 weeks managed just about to get a couple of runs in for snowboarding.


Support is Key
No matter what anyone tells you, YOU CAN DO IT, support around you is Key, luckily I have a very supportive wife who got me back out running in time for the New Forest 10k in September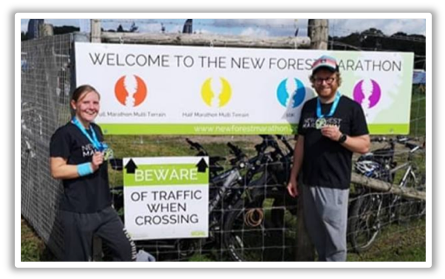 October 2018
Having completed the New Forest 10k my confidence was getting better and both Katy and I entered the Great South Run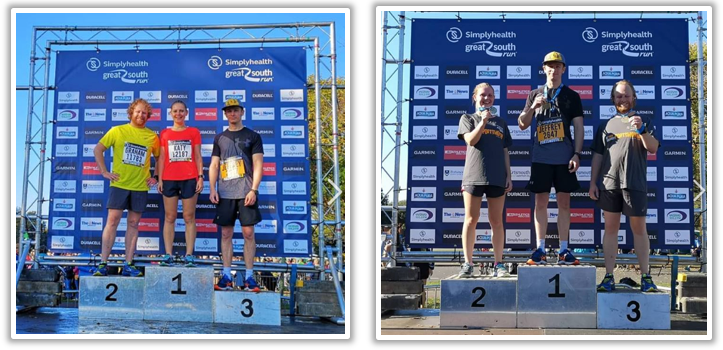 January 2019
Training will now come into full effect, I will be doing blog updates every couple of weeks. You can also follow me on Instagram
@Goldengrahams1983
as I upload a lot of it to my Instagram stories. I will also be sharing updates around the Watch GT and how I am finding it, how it pairs with phones and as well as thoughts and stats from the Huawei Health App.
Stay tuned for part 2 and share your thoughts and questions below!